Nothing is more important to us than the feedback we get from you – our client.
The following testimonials are from some of our recent clients who we've enjoyed working with to help them get more of what they want.
"You guys have a way of quickly assessing a situation and rapidly moving to create a solution and
then seeing the solution all the way through to results. I'm not aware of any other firm that
does what you do! We have to spread the word!"
– JASON JONES, DIRECTOR OF CHANNEL SALES, CORNERSTONE ONDEMAND
Leadership Development
"The Pendolino Group set the stage wonderfully for our internal leadership team to craft recommendations around movement toward focal reviews and best methods for course-correcting. The Board now has the appropriate background, given your audit, on any proposed forward movement. Again – hearty thanks for a job well done."
C. Gong – Operations and Human Resources, Avenidas
"This training experience has also provided us with a common lexicon that we can use in advancing our organizational goals and for continued leadership development. Your consistent focus and usage of collaborative learning throughout the training experience was just what we needed to aid us in our goal of increased teamwork among our diverse leadership group. Once again, thank you so much for a job so very well done!"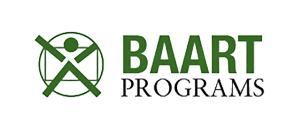 Nadine Robbins-Laurent – Chief Operating Officer, BAART Programs
"The Pendolino Group designed and facilitated a leadership workshop for us with the golf course as our 'learning lab' for teambuilding. They integrated their adaptive leadership model — and golf — to make this a great event that brought our co-workers together through a series of challenges designed to emphasize specific skills that are essential in a high-performance workplace. It was a fun and productive day out of the office, swinging some golf clubs while practicing team and leadership skills."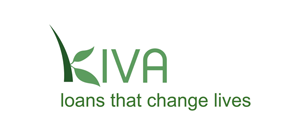 Britt Huber – Director of Human Resources, Kiva
"The Pendolino Group provided us with an excellent set of clearly defined leadership practices and measurable KPIs for all levels of our organization. The team did a great job for us as a model and champion of this program. They had a unique ability to quickly understand our business; it was as if they were a member of our team. Truly a unique capability and something I have not experienced before."
Jason Howe – CEO, Awarepoint
"The leadership workshops provided by The Pendolino Group made a real impact in our Company. Our leadership team is more cohesive than ever and their practical coaching tips were based on real-world experience, not theory. Months later we continue to refer to the performance management principles we discussed, and we regularly use useful terminology we picked during our coaching sessions, giving our management team a common vocabulary to describe personnel matters with which they're dealing. Pendolino is a winner — we'll definitely being using them again in the future!"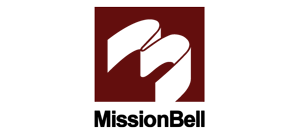 Glenn Ripley – President/CEO, MissionBell
"This combination of talent has me convinced we will execute brilliantly through a very tough assignment and set of circumstances," said Joe Gillespie, CEO of Zoove. When it comes to startups, turnarounds and high-growth companies, strategic visioning is a priceless investment in future growth and stability.
There is an old adage about being a CEO: "it can be lonely at the top". The isolation doesn't come from a lack of friends, colleagues, or workmates. It stems from not having someone to confide in, especially around the truly mission critical and tough issues. The Pendolino Group has been that confidant that I rely on to help vet and brainstorm on those issues prior to execution. In short, I have found them to be an invaluable partner."
Joe Gillespie – CEO, Zoove
Strategic Visioning, Planning, & Compensation
"Starting a company is beyond just developing a technology and selling a product that serves a market need. It requires a team to build it for you, a culture that helps you recruit that team, and a strategy to sync the team around it. Our partnership with The Pendolino Group helped us define all those elements and execute on them."

Sasan Amini – Co-Founder & CEO, Clear Labs
"So, when it came time to schedule our planning meeting for this year it wasn't even a question that we would employ Dianna. I was very interested to see how we would approach the process this year (how could it top last year?!). Well, Dianna did it again. She has a knack of leading us through critical issues of the organization and how to tie HR initiatives to those business issues. I would even go as so far to say the flow of the meetings were even smoother this year. We have two new managers on our team this year. They were both extremely impressed. One indicating that she had no idea this much effort could go into planning and strategizing. The other commented that Dianna made it such a safe and open environment that even being new to the group this manager had no concerns about contributing to the sessions. I am sure many of you can relate that sometimes when you participate in planning sessions you feel they can be monotonous, boring and not impactful. These meeting turned out to be very interactive, enlightening, fun and productive. I would highly recommend Dianna and The Pendolino Group to anyone wanting to take their HR planning process to another level!!"
Jill DeNiro – Executive Vice President, Human Resources, Co-Op Financial Services
"Every early-stage company depends on strong HR, culture-building, and high-impact performance strategy. The Pendolino Group has been an invaluable resource for our company. As we face the excitement — and challenges — of scaling a growing company, they are a foundational rock for nurturing our human capital. Always reliable, insightful and experienced, they are an indispensable partner in managing our most valuable resource: our people."

Mahni Ghorashi – Co-Founder, Clear Labs
"I have heard nothing but positive feedback from the team as the training session was managed in an effective and informative manner. We all appreciated your knowledge, professionalism and willingness to jump in, answer questions, leveraging different learning techniques and set us up for success."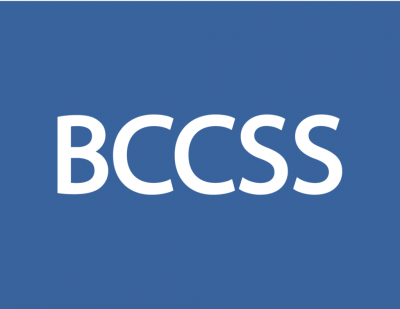 Shiva Badiee – BCCSS
"I have had the pleasure of working with The Pendolino Group on a number of different opportunities. They build credibility very quickly, not only as subject matter experts, but from a hands-on, roll-up-your-sleeves-and-dig in perspective. Their passion shines through their work and becomes totally integrated into your business operations. Their combination of internal operator experience and consulting project war stories gives The Pendolino Group powerful vision when addressing client needs."
Scott Beeber – Partner and Leader, Aon Hewitt
"Thanks Clint. Took me a little longer than anticipated, but I got there. And thanks for helping make an ambitious plan/timetable happen. We'd be in a dark place without you…."
Rob Kabus — President, CMO, Eleven Inc.
Performance Management & Team Performance
"The two days was a lot of fun and I learned a lot. It flew by due solely to your knowledge and ability to articulate in a way we could all relate to!! Thanks again, I'm going to have fun with this!"
Denise F. – Robert Half
"It was a great pleasure to work with The Pendolino Group on our CSOD [formerly Sonar6] implementation. They were competent, informative, responsible, reliable and kind. They answered every question and took care of every request quickly and with ease. Few software implementations have been this easy. I truly appreciate their professionalism and care, and highly recommend them."
Terrance Lim – CEO, Pet Food Express
"Dianna and her team were kind, considerate, committed and talented in their craft. They all have the desire to coach and teach while moving through the implementation process. I found myself not only looking forward to our follow up meetings and driving this project to fruition, but learning a tremendous amount in a relatively short period of time. Because of the commitment to Skava, I not only met my aggressive deadline to launch the tool, but Dianna and her team also made themselves available to train all of our locations via WebEx. They worked around Skava's core work hours (globally) and made it happen with ease. I cannot say enough great comments about Dianna and her team — I could go on forever and rave about how awesome they are. If I had the opportunity to partner with them again, I would in a heartbeat. Thanks again for making this implementation & trainings so successful!"
Neera Chandra – Human Resources Manager, Skava
"Pendolino was a pleasure for us to work with, professional, thorough and patient with all of our questions. Changing performance measurement systems is a fraught process and they were excellent at structuring and pacing the transition process, guiding us through well articulated intermediate steps through to our go live rollout. All told the process was fairly quick and far more straight forward than we had imagined."
Steve Northern – Satuit Technologies
"I started working with the Pendolino Group just a few months before rolling out our new performance management software. Their follow through and guidance were on target every step of the way. At no point did they waiver in their ability to complete the project in the short time committed. When Dianna flew out to facilitate the on-site training, she delivered the training as though she had worked with us for years and was intimate with our business model. Everyone felt comfortable. As a result, the software has had a successful company-wide rollout which wouldn't have happened without them. I wouldn't hesitate to highly recommend them."
Sandi Cohen – HR and Communications Administrator, M. Holland
"We started the new year with an ambitious list of growth initiatives to propel our business to the next level. The Pendolino Group provided the expertise we needed to help us transform an exhaustive volume of performance metrics into actionable business intelligence. With their help, we now have a clearly defined view of performance management for our staff and are poised to tackle our aggressive growth strategy for 2010 and beyond."
Susan Sawmiller – Sales Management, Identifix
"It has been a wonderful experience working with The Pendolino Group. They were easy to get along with right from the word go. They have an amazing ability to understand the customer needs and propose appropriate solutions. They are very adaptable, and at the same time set clear expectations. They have an uncanny ability to be with the client, which creates an environment of support and trust for the client to be successful."
Dinesh Salve – Director Human Resources, Edgewater Networks
"The vast experience that The Pendolino Group brought to the table made our CSB [formerly Sonar6] implementation process a completely different experience than I anticipated. Not only did they help with the technical aspects of things (how the system works and long-term implications of decisions), they also helped shape those decisions by helping us view things through an HR lens, which is necessary to truly fulfill the reasons for which we purchased the system in the first place. I actually look forward to our first year of doing performance management reviews in our new system!"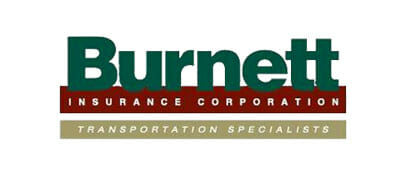 Marsha Burnett – Operations Manager, Burnett Insurance Corporation
"Even in these difficult economic times, if the board can keep focused—as The Pendolino Group have helped us to map out at the retreat — we can add a solid level of support to the program and continue to serve the needs of the youth of our community. It is good to know you are there for reinforcement of our ambitious goals."
Sandy – Executive Board Member, BGCMSSC (Boys & Girls Clubs of Marin and Southern Sonoma Counties)
"It has been an excellent experience working with The Pendolino Group. We received a prompt and accurate response to all our questions during the implementation process of Sonar6. We knew that we could count on The Pendolino Group as partners; their support and expertise were key elements in the success of this project."
Ana María de Arias – Organizational Performance and Development Senior Vice President, Bladex
"It has been an excellent experience working with The Pendolino Group. We received a prompt and accurate response to all our questions during the implementation process of Sonar6. We knew that we could count on The Pendolino Group as partners; their support and expertise were key elements in the success of this project."
— Ana María de Arias, Organizational Performance and Development Senior Vice President, Bladex

Ready to get more of what you want for your company?
Simply call our San Francisco Bay Area Office