Meet Our Team
Dianna Wilusz / CEO
---
Dianna Headshot
---
Dianna Youth
---
Dianna Fun
Dianna is passionate about creating transformative experiences in business and the HR profession. She brings 25 years of Human Resources Management and Operations experience, including senior global leadership roles at National Semiconductor, Vice President Operations and HR at Hara Software, Director HR at Beceem Communications, and Managing Director of HR Operations at Lam Research.
Dianna is currently a board advisor to several for-profit and not-for-profit organizations. She has served a number of clients across many industries and internationally in the areas of compensation, leadership development, recruiting, talent management, and human resources information systems.
Dianna believes that the capacity to create powerful change resides within each one of us, and she is committed to the exchange of best practices and the co-creation of the next generation of HR and business.
Dianna specializes in: Training & Development, Compensation & Benefits, Business Process Management, Executive Advisor & Coaching, and Holacracy Organizations.
Lisa Lewis / CFO & CMO
---
Lisa Headshot
---
Lisa Youth
---
Lisa Fun
As Chief Financial & Marketing Officer for The Pendolino Group, Lisa is passionate about transforming traditional business into client-centric experiences.
She holds degrees in Business Management and Accounting and brings 20+ years of hands-on finance, marketing, and operations experience. She is a serial entrepreneur, successfully launching several businesses.
Lisa is committed to advancing the position and influence of small businesses on the global economy and brings creative leadership and marketing practices to all of her clients, while ensuring alignment with traditional financial and accounting practices.
Lisa specializes in: Strategic Planning & Visioning, Business Process Management, Executive Advisor and Coaching, and Millennials.
Neera Gunn / Performance Optimization Consultant
---
Neera Headshot
---
Neera Youth
---
Neera Fun
With 12+ years of experience, Neera brings her knowledge to the Pendolino Group with great enthusiasm! Neera has deep roots working with startups as Head of HR. She is an expert on how to build the HR function from the ground up, growing HR and scaling the organization on a global level.
She has experience in mergers & acquisitions, recruiting, HR systems implementations, employee relations, compensation & benefits, learning & development, performance management & change management.
Neera believes employee success is driven by effective coaching, feedback and recognition to empower employees and achieve results!
When not at work, Neera enjoys traveling the world with her husband, wine tasting, and trying out new recipes. Family and friends are always in for a treat when she has them over to share a meal!
Margaret Almeida / Performance Optimization Consultant
---
Margaret Headshot
---
Margaret Youth
---
Margaret Fun
Margaret joins The Pendolino Group as a seasoned business leader with 15+ years of intensive HR experience in the technology (software, SaaS, interactive media, MEMS sensors, semiconductor devices), manufacturing, and real estate sectors. Prior to founding AHRC, she served as a high-impact HR Leader with expertise in building and directing global Human Resources in public and pre-IPO start-up and high-growth organizations.
She earned her Bachelor's degree in Psychology from Santa Clara University, and a certificate in HR Management from the University of California-Santa Cruz Extension. She is certified as a Senior-level HR Professional by both the HR Certification Institute (SPHR) and the Society for Human Resource Management (SHRM-SCP) and completes ongoing education to maintain her certifications.
Living in the South Bay with her husband, daughter, and twin sons, Margaret enjoys spending time with her family and friends and can often be found reading, enjoying live music concerts, or volunteering.
Shelley Parker / Performance Optimization Consultant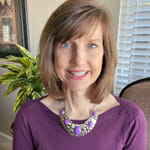 ---
Shelley Headshot
---
Shelley Youth
---
Shelley Fun
Shelley brings over 20 years of hands-on business partner and leadership experience in Human Resources to the team resulting in an exceptional, well-rounded client experience. She holds a Bachelor's Degree in Psychology and a Master's of Management, HR concentration and is an experienced HR generalist who comfortably participates on the strategic level and seamlessly translates the business strategy into exceptional follow through to HR program and process design and implementation. She has a deep recruiting experience, an eye for optimizing Benefits programs, a passion for HR systems and a broad generalist background, in full life cycle HR, including payroll and systems implementations.
Jeannette (Jen) Trumm / Performance Optimization Consultant
---
Jeannette – headshot
---
Jeannette – youth
---
Jeannette – fun
With over 20 years of extensive experience in HR, Jeannette joins The Pendolino Group as a seasoned strategic and hands-on business partner. Prior to joining the team, Jeannette managed the HR function in multiple organizations during high growth phases in industries such as food and beverage, hospitality, and retail. Her areas of subject matter expertise include employee relations, HR compliance, performance optimization, scaling for growth, the design and implementation of HR programs/policies, and leadership development.
Jeannette has a Master's of Business Administration (MBA) from California State University, Sacramento, with an emphasis on Human Resources Management. Additionally, she has a Professional of Human Resources (PHR) certification and is a Certified Professional through the Society of Human Resources Management (SHRM-CP).
When not working, Jeannette enjoys spending time with loved ones and during the warmer months, Jeannette can be found hiking and/or camping just about every weekend.
Scott Caito / Recruiting Consultant
---
Scott Headshot
---
Scott Youth
---
Scott Fun
As a recent addition to The Pendolino Group team, Scott brings significant recruiting expertise to the Pendolino Group having conducted more than 15,000 interviews in his 20 year career. His focus is Technology, G&A, Sales, and Project Management. Prior to Sakonnet, Scott was the top producing recruiter for Executive Direction, a 20M staffing firm, where he Managed all of Recruiting and Corporate Development.
Scott has a sixth sense for assessing interpersonal skills. He uses his experience and instincts to recognize behavioral patterns in candidates. These pattern-based factors are the key to long term candidate compatibility as well as soft skills cultural fit.
Scott's recruiting expertise includes CXO leadership roles as well as individual contributor placements. He is the Founding Partner at Sakonnet Systems, a San Francisco boutique search firm.
Additionally, he is a mentor at GrowthX Academy where he works with individuals looking to make a career change into Tech Sales, User Experience Design, and Growth Marketing.
He holds a B.S. from the University of Rhode Island.
Paulette Haban / Compensation and Benefits Consultant
---
Paulette Headshot
---
Paulette Youth
---
Paulette Fun
We brought Paulette onto our team because her more than 21 years of practical, hands-on experience supports greater creativity for our clients as we design customized compensation and benefits programs. Paulette has been behind the scenes on several projects we've executed recently and has always flawlessly ensured that program objectives get systematically addressed and solved. Paulette's singular role at The Pendolino Group is to help design unique compensation and benefits packages for your particular needs.
Paulette specializes in: Compensation & Benefits, Executive Advisor & Coaching, Training & Development, and Employee Engagement.
Chris Lurch / Compensation and Benefits Consultant
---
Chris Headshot
---
Chris Child
Chris is a career veteran in the human resource, payroll & benefits administration industry, with nearly 30 years of industry experience and has worked with companies from a variety of industries. Over the years, Chris has developed a passion for HRIS systems & technology. Her areas of expertise include HRIS Technology implementation, HRIS system optimization, payroll management & benefits administration.
Chris's acumen for systems & technology allows her to be able to work with clients on their system of choice. She is committed to her clients success in improving efficiencies and realizing a higher return on investment by leveraging their HRIS technology platform to its fullest potential.
Whitney Metzger / Compensation and Benefits Consultant
---
Whitney Headshot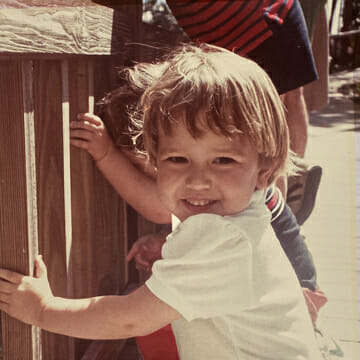 ---
Whitney Child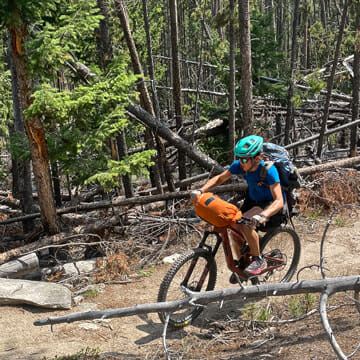 ---
Whitney Fun
Whitney brings a range of experiences working with both nonprofit and for-profit organizations. From experience designing and leading recruiting/ hiring processes to project management to team building and leadership development, Whitney has worked in a number of areas within the HR and employee experience spaces. She also brings expertise in other functional areas, including customer success and growth strategy. She is a process-oriented person who loves building clarity amidst ambiguity, with a constant eye towards the employee experience and team culture.
Whitney holds a BA in Urban Studies from Stanford University, a Masters in Teaching from University of San Francisco, and a M.Ed. in Policy, Organization, and Leadership Studies from Stanford University.
Ben Gaines / Senior HR Consultant
---
Ben Gaines Headshot
---
Ben Gaines Child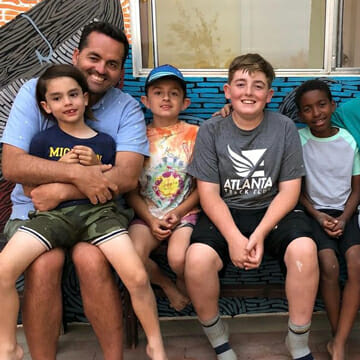 ---
Ben Gaines Fun
Ben is a seasoned executive leader with over 15 years in the leadership and human resource arenas. Along with his experience in leadership, Ben holds a doctorate degree in Leadership and Social Justice from the University of California, San Diego. Ben brings a variety of experience from education, non-profit and small-to-midsize companies. He brings years of consulting experience and uses such experience to develop strong relationships with the clients he serves.
In his spare time, Ben is chasing around his 4 boys and volunteering with the non-profit organization he co-founded.
Ben currently resides in Seattle, WA.
Brenda Tan / Senior Human Resources Consultant
---
Brenda Headshot
---
Brenda Youth
---
Brenda Fun
Brenda contributes to The Pendolino Group team in the role of Senior Human Resources Consultant and business advisor with well over 20-years' experience in creating and delivering strategically focused, results oriented solutions for technology and non-profit organizations. Areas of expertise include design and administration of Human Resources programs, payroll management, executive and equity based total rewards, mergers and acquisitions due diligence and integration.
She has global experience including areas such as immigration, pay, short-term and long-term incentive equity program design and a proven record of success leading HR teams across geographies, streamlining business processes and managing multiple projects on time and below budget in the technology and biotechnology industries.
Brenda is a certified Foresight Practitioner with the Institute for the Future, Certified Compensation Professional, Certified Executive Compensation Professional and Certified Equity Professional.
Lemyr C. / CSB Configuration Consultant
---
Lemyr Headshot
---
Lemyr Youth
---
Lemyr Fun
Lemyr is a CSB guru with over 13 years of HR system configuration experience. We consider her a stealth and efficient team member who quietly sets new bars for performance that our whole team aspires to. From behind the scenes, Lemyr makes us all look good at The Pendolino Group. She brings world-class expertise to system configuration and is instrumental in providing our clients with the best Sonar6 implementation and re-design experiences available.
Lemyr specializes in: Performance Management, HR System Design, Business Process Improvement, System Implementation, and Millennials.
Monica L. / Customer Solutions Manager
---
Monica Headshot
---
Monica Fun
Monica L. has been the right-hand to entrepreneurs and C-level executives for over 15 years. She's traveled the world and handled multiple business services in several countries, all while hiring teams and creating systems and processes to support these companies. Her superpower is creating organization from chaos.
"Whether you're a fast moving start-up or a dynamic multi-national, the team at The Pendolino Group is who you want on your side. You just sleep better at night knowing that The Pendolino Group are on your team."
— Malcolm Stewart, CEO YouEye

Want to get to know our team better?
Simply call our San Francisco Bay Area Office