4:00am in the morning and sound asleep, I am jolted awake by the crack, boom, and flash of white lightning! It is always interesting flying to the South during tornado season.
The reason I was in Atlanta was to present to the 2014 SHRM Atlanta HR Conference.   As I lay in bed listening to the storm, I was wondering how many participants would skip my session as it was the last session of the last day of the conference, with another storm bearing down fast. Surely, especially in this case, many people would opt-out of attending the final presentations and closing remarks, making a beeline home.
But to my surprise, more than 150 HR professionals came to the session! Why is this?
I began by telling them that they must surely be 'engaged' and 'present', but also that my chosen topic, "Moving HR from Cost Center to Strategic" is as relevant today as it was 10 years ago. The room began to get energized and the entire session was almost as electric as the lightning from the night before! Not only is this topic relevant, but its leading edge and has incredible potential for being a game changer in the business world!
Strategy is about making choices, trade-offs; It's about deliberately choosing to be different.
~ Michael Porter ~
We all know how important being strategic is; we get it. What many of us struggle with is how to get there. Given the demands of walking a tightrope of expectations, being overwhelmed with our workload, dealing with HR skeptics, a perception of lack of power and influence, and fear of vulnerability, it is easy to see how we can defer acquiring the skills needed to move us from a "Transactional Based" mindset to one of being "Transformational".
But acquiring these skills is a must if you want to evolve and expand. With the convergence of the Millennial generation, globalization, cloud based technologies, social networking, and the increased focus on talent management, our business leaders are looking to us for creative solutions. Simply having your head down focused on the day-to-day will not work anymore.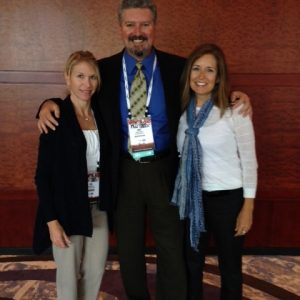 Strategic HR professionals have the ability to look at their organizations as if by the outside, always taking a critical view of what is working, and what is not, and more importantly being willing to make transformational changes, not just incremental progress. This is not by just having a 'seat at the table', but being admired as the one who implements change, always looking at where the business is going, not just where it is today.
The Pendolino Group offers exciting and engaging workshops for individuals and entire HR teams to assist you on your journey of moving from cost center to being strategic.